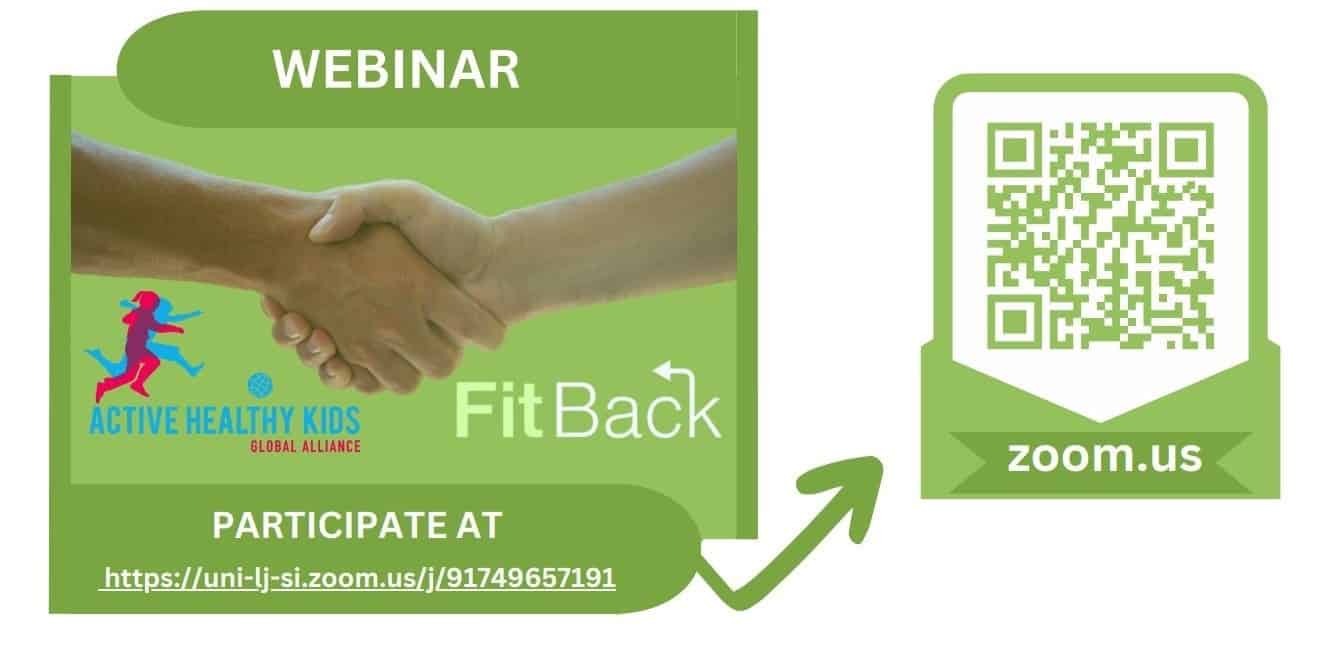 19 Apr

SAVE THE DATE: FitBack-AHKGA Joint Webinar on Fitness Assessment on May 24th, 2023!

The Active Healthy Kids Global Alliance (AHKGA) and FitBack network have recently established a long-term partnership to support physically active lifestyles in children and adolescents around the world. We are pleased to inform you that the first joint activity arising from this partnership will be FitBack-AHKGA joint webinar on fitness assessment on May 24th, 2023. All members of the AHKGA network are invited to join! For those who are unable to attend, the webinar will be recorded and made available via the AHKGA website.

Date: May 24th, 2023 (14:00 – 16:00 CEST/8:00 – 10:00 EDT)

Link to join: https://uni-lj-si.zoom.us/j/91749657191

Presenters:
Gregor Jurak (FitBack), Webinar Chair
Mark Tremblay (AHKGA, President), Webinar Chair
Salomé Aubert (AHKGA, Vice-President), Speaker
Francisco B. Ortega (FitBack), Speaker
The agenda will include brief introductions of FitBack and AHKGA, presentations on methodological problems in children and adolescent fitness assessment for surveillance and difficulties with fitness indicator grading in AHKGA Report Cards and Global Matrices, and how Fit Back might help address these issues. Presentations will be followed by questions and answers on these topics and an open discussion on how the FitBack-AHKGA partnership should evolve.
For more details, please see the event flyer.
We look forward to seeing you at the webinar on May 24th!