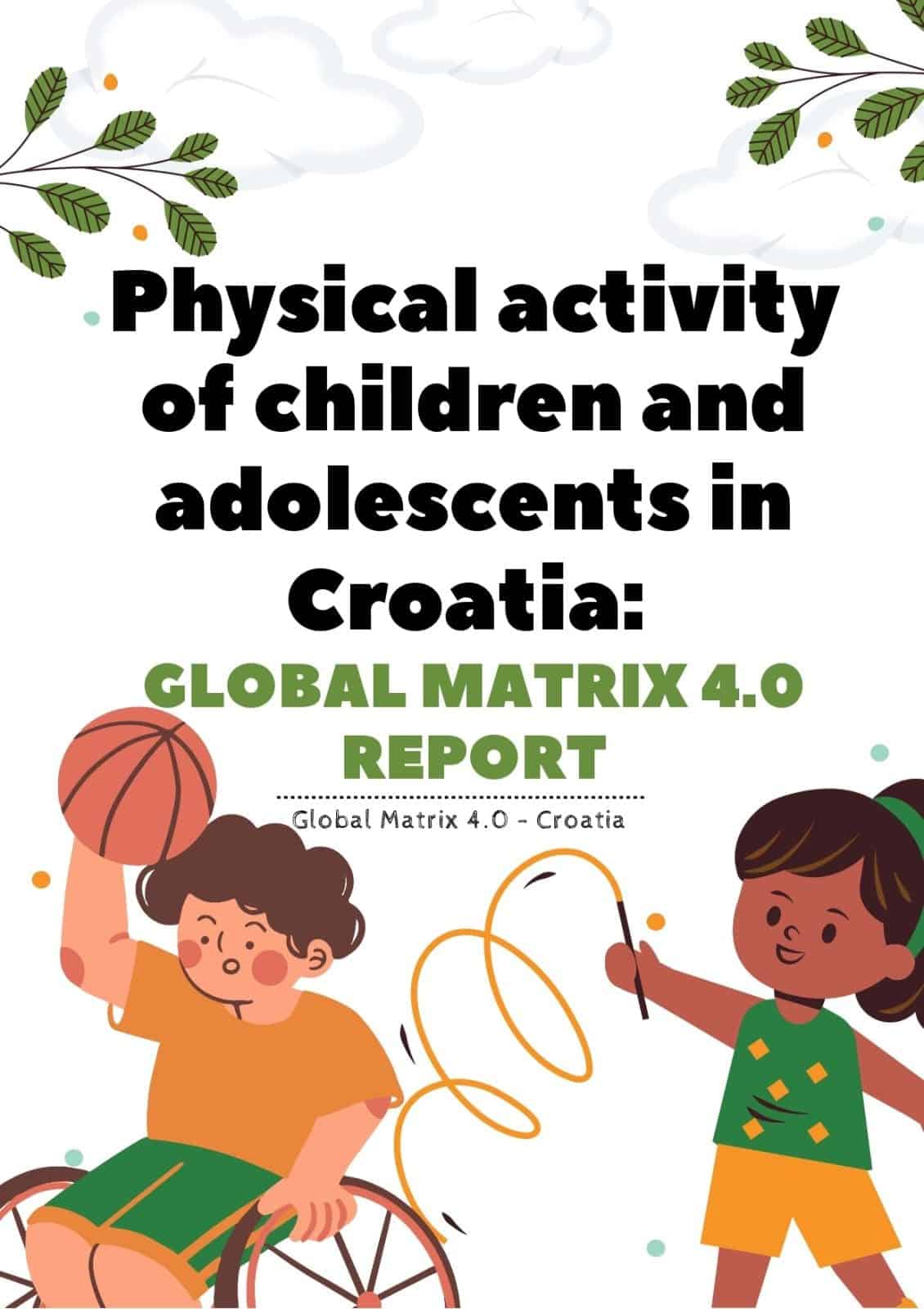 20 Apr

Team Croatia Publishes Paper on Their 2022 Report Card
Background: The previous review of physical activity (PA) among Croatian children and adolescents was conducted a decade ago. Therefore, the aim of this study was to summarize recent evidence on PA of Croatian children and adolescents and associated personal, social, environmental, and policy factors. Methods: Eighteen experts reviewed the available evidence and provided ratings (from the lowest grade "F" to the highest grade "A+") for the 10 Global Matrix indicators. A systematic search with 100 keywords was conducted in Hrčak, PubMed/MEDLINE, Scopus, SPORTDiscus, and Web of Science for documents published from January 01, 2012, to April 15, 2022. We also conducted internet searches and secondary analyses of data (relative frequencies) from 6 studies. Results: After assessing 7562 references, we included 90 publications in the review and 18 studies (83.3% of medium-to-good quality) in evidence synthesis. We found a high prevalence of insufficient PA (especially among girls) and excessive screen time (especially among boys). PA participation of children and adolescents in Croatia has declined over time. The following grades were assigned to the indicators for Croatia: B− for overall PA, C− for organized sport and PA, C for active play, C− for active transportation, D+ for sedentary behavior, inconclusive for physical fitness, D+ for family and peers, B− for school, B− for community and environment, and D+ for government. Conclusions: Coordinated actions are needed across sectors to improve PA promotion, with a focus on increasing PA among girls, reducing sedentary screen time among boys, improving parental support for PA, and further development of national PA policies.
CITATION
Pedišić Ž, Strika M, Matolić T, et al. Physical Activity of Children and Adolescents in Croatia: A Global Matrix 4.0 Systematic Review of Its Prevalence and Associated Personal, Social, Environmental, and Policy Factors. J Phys Act Health. Published online April 19, 2023. doi:10.1123/jpah.2022-0500
Click here to read the full paper.