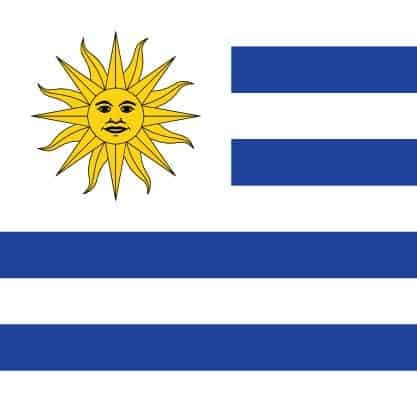 13 Sep

Team Uruguay Publishes Paper on their 2022 Report Card

Abstract
Background: The first Uruguay's Report Card in 2018 based on the Global Matrix initiative showed the lack of information on physical activity in children and adolescents. This study mapped and examined the available evidence on physical activity-related indicators based on Uruguay's 2022 Report Card.

Methods: The scoping review was reported using the Joanna Briggs Institute and the Preferred Reporting Items for Systematic Reviews extension for Scoping Reviews guidelines. A comprehensive literature search was performed for the period between 2018 and 2021, including electronic databases (PubMed, Web of Science, LILACS, Scielo, and Latindex), gray literature (Google Scholar, open access thesis, relevant websites of State-agencies and International Organizations), national and regional relevant journals, and reference lists of key texts. Two researchers independently conducted both the selection and data-charting process. Data items from each paper were charted based on the Population, Concept, and Context elements reflected in the objective of the review. A narrative synthesis and network plots were conducted to summarize the evidence.

Results: A total of 20 papers were included in this review, consisting of four peer-reviewed scientific papers, three bachelor's theses, four official documents of State-agencies, four Government reports, of which three included national surveys, and five laws. Strengths, weaknesses, and knowledge gaps were identified from the available evidence. We synthesized main challenges such as publishing scientific studies, establishing cross-national and cross-sectoral collaborations in research projects, generating high-quality data, reporting information on social inequality indicators that influence equitable distribution, or increasing access to public information. Our results support early emerging and growth research on this topic. However, despite existing papers on physical activity-related indicators in Uruguayan youths, the lack of high-quality evidence remains clear.

Conclusion: The findings of this scoping review provide the best available evidence for identifying and overcoming the challenges of physical activity-related indicators research in Uruguay. The methodological framework used could be useful for countries involved in future editions of the Global Matrix initiative.
Click here to read the full paper.