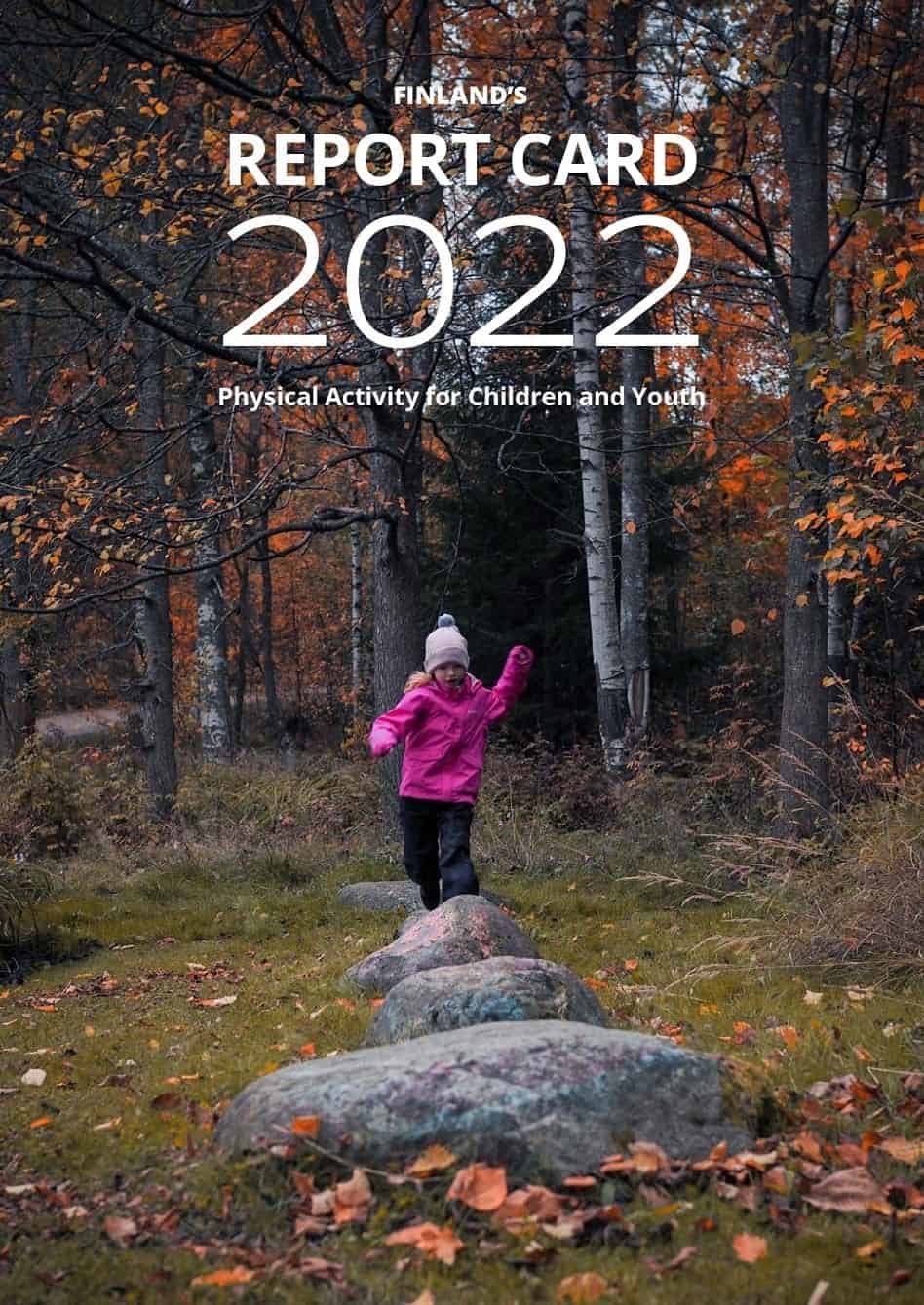 25 Mar

Finland Releases Their 2022 Report Card

Finland has recently launched their 2022 Report Card on Physical Activity for Children and Youth. The grades have been audited by the AHKGA experts and will be included in the Global Matrix 4.0!  Please join us in congratulating Finland's Report Card Team on their success!
Finland's Report Card 2022 is a compilation of recent research results on the status and promotion of physical activity among children and adolescents. In the Report Card, physical activity and its promotion is examined and presented through 10 indicators. The different indicators were assessed by a group of specialists according to international instructions.

Results on physical activity behaviour are presented in four age groups: preschool-aged children (-6 y), pupils in primary school (7-12 y), pupils in lower secondary school (13-15 y), and students (16-18 y). Results are also examined according to gender, disability and foreign background.

The journey towards an equal physical activity culture is still in progress, and there is a clear need for information on physical activity in different groups. About 15-20% of children and adolescents have disabilities that make their everyday life and physical activity more difficult. The results for children and adolescents with disabilities are presented and evaluated inclusively and more extensively than in previous Finland's Report Cards.
Link to Finland's Report Card: https://www.likes.fi/en/research/report-card/