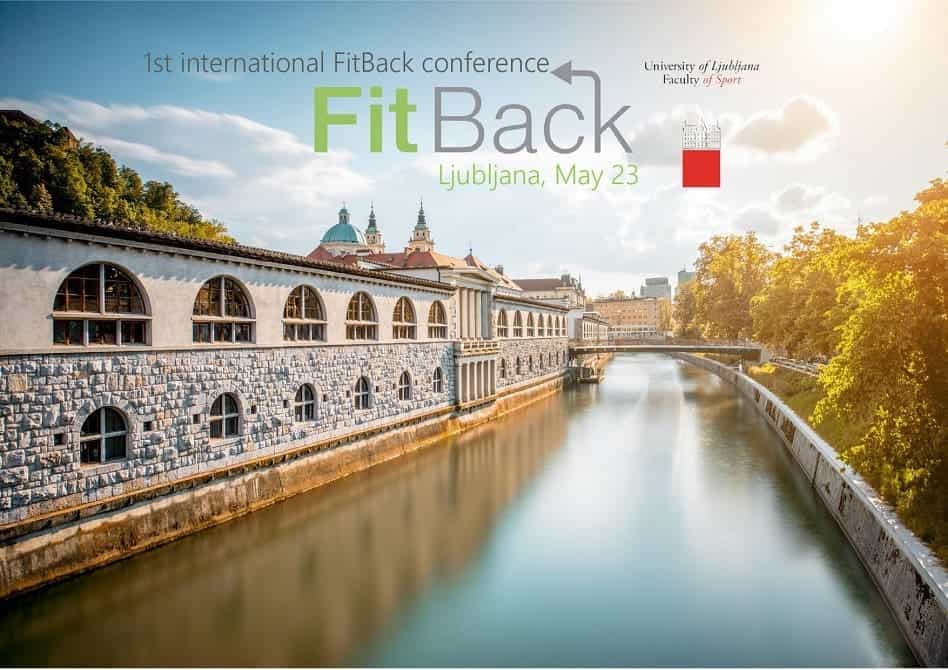 11 Jan

Upcoming Event: FitBack conference

The University of Ljubljana, Faculty of Sport, Slovenia will be hosting the 1st international FitBack conference in-person in Ljubljana and online on May 23rd, 2022.
The FitBack conference 2022 will disseminate state-of-the-art knowledge on how to establish an effective physical fitness monitoring system in your region and will present its user platform (www.fitbackeurope.eu) so that participants can learn directly from international experts on this important and timely topic.
FitBack conference welcomes scientists, professionals within the sport, education, and public health sectors as well as policy-makers.
Speakers:
Francisco Ortega, University of Granada
Luis Sardinha, University of Lisbon
Tuija Tammelin, LIKES
Attilio Carraro, University of Bolzano
Maroje Sorić, University of Zagreb
Claude Scheuer, EUPEA
Katja Klemm, Karlsruhe Institute of Technology
Gregor Jurak & Bojan Leskošek, University of Ljubljana
You are welcome to participate in person or online!
For more information, please visit the following links:
Programme
Venue
Host City
Free registration. Please register for in person event if you really plan to come to Ljubljana, since organization and consequently costs depend on the planned number of participants.