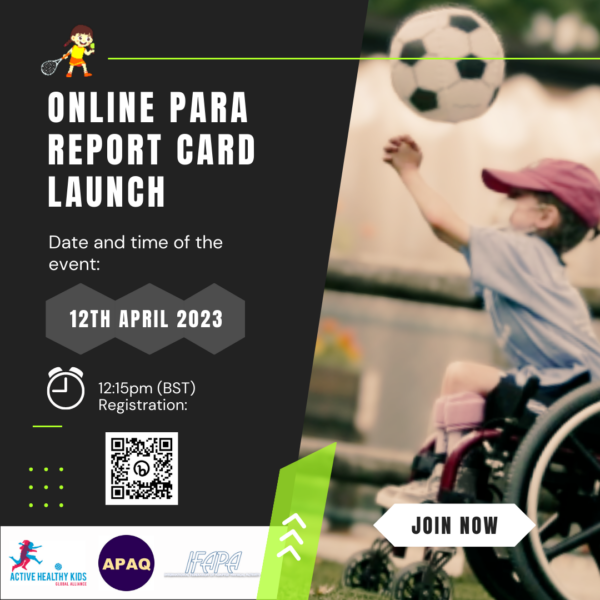 05 Apr

Upcoming Event: Online Para Report Card Launch – April 12, 2023!  

The International Federation of Adapted Physical Activity (IFAPA) will hold an online Para Report Card launch on April 12, 2023! You are welcome to join!
The Para Report Cards are a series of national report cards that focused on the available disability data and were conducted in parallel to the Active Healthy Kids Global Alliance Physical Activity Report Cards. A total of 14 countries from 5 IFAPA regions have contributed to the Global Matrix of Para Report Cards.
More information about the event and the registration link are available at https://ifapa.net/online-para-report-card-launch/.