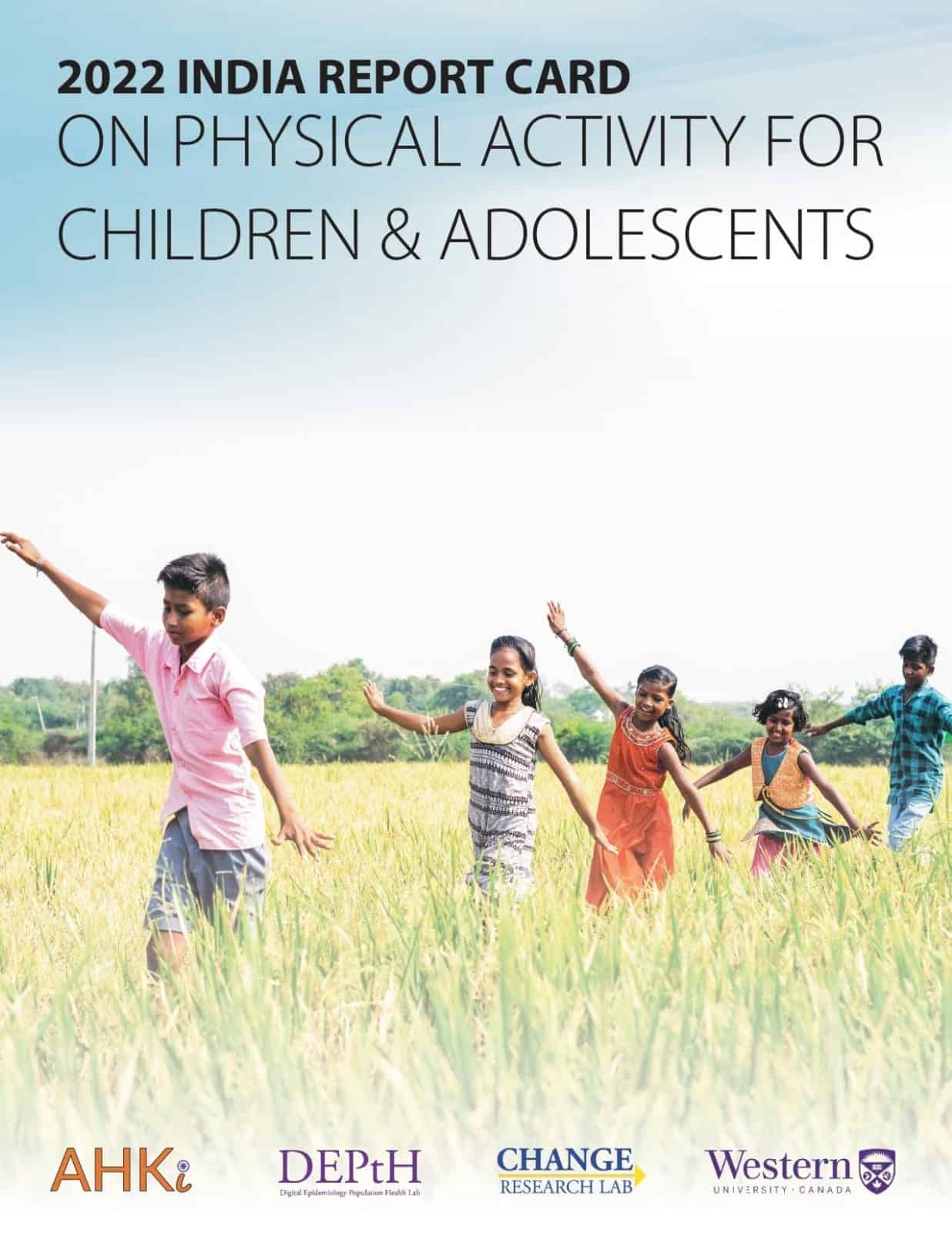 18 Nov

Team India Publishes Paper on Their 2022 Report Card

Report Card team from India has recently published a paper titled "The 2022 India Report Card on physical activity for children and adolescents" in the Journal of Exercise Science & Fitness. Citation details and a summary of the paper are below.

Congratulations, Team India!

ABSTRACT
Background
With strong evidence of physical inactivity's link to chronic disease and economic burden – particularly with childhood active living behaviors tracking into adulthood – it is imperative to promote physical activity among children and adolescents in India.

Objectives
To evaluate active living patterns among Indian children and adolescents.

Methods
The India Report Card (IRC) team, which consists of experts in India and Canada, systematically collected and appraised evidence on 11 indicators of active living, including 5 behavioral (Overall Physical Activity, Organized Sport Participation, Active Play, Active Transportation, Sedentary Behavior), 2 individual-level (Physical Fitness, Yoga) and 4 sources of influence (Family and Peers, School, Community and Built Environment, Government). Peer-reviewed articles were appraised based on national representativeness, sample size, and data quality. Grey literature was appraised based on comprehensiveness, validity of the sources, and representativeness. All indicators were assessed against parameters provided by the Active Healthy Kids Global Alliance.

Results
Active Transportation and Government Strategies were ranked highest with a B- and C+ grade, respectively. Overall Physical Activity and Schools were assigned a C grade, while Sedentary Behavior and Community and Built Environment were given D grades. Yoga was the lowest ranking indicator with a D- grade. Organized Sport Participation, Active Play, Family and Peers, and Physical Fitness were all graded incomplete.

Conclusions
Active Transportation, Government Strategies, and Overall Physical Activity have improved since the 2018 IRC, a positive trend that needs to be translated to other indicators. However, Sedentary Behavior has consistently worsened, with grades C, C-, and D-, in 2016, 2018, and 2022, respectively. Evidence generated by the 2022 IRC suggests opportunities for improvement not only in India, but also the 56 other countries taking part in Global Matrix 4.0.
CITATION
Bhawra J, Khadilkar A, Krishnaveni G V., Kumaran K, Katapally TR. The 2022 India Report Card on physical activity for children and adolescents. J Exerc Sci Fit. 2023;21(1):74-82. doi:10.1016/J.JESF.2022.10.013
Click here to read the full paper.